A lot can happen in 90 years — just look at Wachter. In 1930 Wachter was a small electrical services company with one location in Kansas City, Mo. Flash forward to 2020 and not only is Wachter celebrating a milestone 90th anniversary, but we're also celebrating growth to 1,500 employees and 14+ offices across the country.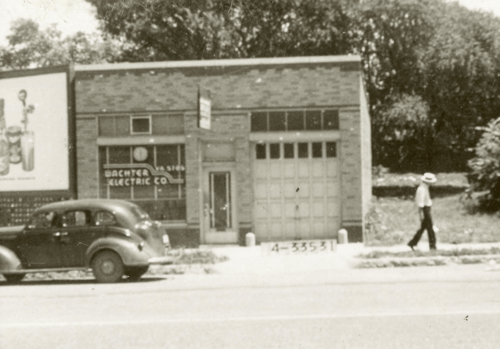 It's an exciting time to be a part of Wachter because of our accomplishments, growth, and longevity — but it's equally exciting to consider the company we keep with other well-known businesses, inventions, people, and cultural milestones also 'born' in 1930.
Despite the catastrophic stock market crash just a year before and the impending Great Depression, 1930 was a busy year for ingenuity, innovation, and improvement.
Entertainment from 1930:
Editors at History.com note the crucial role that movies played in the 1930s:
By the 1930s, at the height of Hollywood's Golden Age, the movie industry was one of the largest businesses in the United States. Even in the depths of the Great Depression, movies were a weekly escape for many people who loved trading their struggles for a fictional, often dazzling world, if only for a couple of hours.
MGM released "Fiddlesticks" featuring Flip the Frog, the first cartoon with both color and sound — animated by Kansas City native and original animator of Mickey Mouse, Ub Iwerks.
Paramount Pictures released "Animal Crackers," the second film from madcap comedians the Marx Brothers.
Universal Studios released the critically-acclaimed war movie "All Quiet on the Western Front."
As movies with sound became all the rage, Broadway giants like Irving Berlin, The Marx Brothers, and the Gershwins left Broadway for Hollywood. But two Gershwin musicals still opened on Broadway in 1930:
"

Girl Crazy

," including Ethel Merman singing "I Got Rhythm"

A revised "

Strike Up the Band

," a satire in which America declares war on Switzerland
And whether it stemmed from the stage, the screen, or the radio, Some of the top songs of 1930 are still known today, including:
Happy Days are Here Again

Puttin' on the Ritz

On the Sunny Side of the Street

Walk Right In

Georgia On My Mind

Embraceable You
Many books published in 1930 are still read today, or enjoyed through the movies they've inspired, including:
Famous People Born in 1930
Inventions from 1930
Companies Founded in 1930
Perhaps the best measure of just how special Wachter's longevity comes from examining other companies founded in 1930.
Along with these companies founded in 1930, Wachter is fortunate to be growing and thriving. Much of this longevity can be traced to our founder, William Wachter. His vision, dedication, and integrity continue to live on in Wachter's ownership, management, and workforce. By staying true to William's core values, Wachter has a blueprint for continued success and growth for another 90 years and beyond.