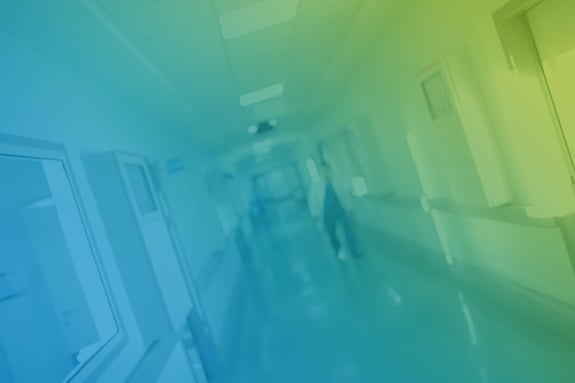 Healthcare Technology Solutions
Wachter is your one-stop source for healthcare technologies. We develop and integrate solutions for patient safety, telemedicine, secure network connectivity, managed services, physical security, redundant critical power, and more.
Wachter Delivers Healthcare Technology Solutions
Wachter's consultants help identify your facility's needs. Our engineers develop integrated healthcare technology solutions. And our nationwide workforce deploys and maintains your technologies, in one facility or many. Our deep expertise in a broad range of healthcare technologies means Wachter can provide holistic network-wide solutions.
Wachter can develop, integrate, deploy, and maintain your healthcare technology solutions nationwide, in one facility or across your entire network, including:
NOVA
A whole new look for patient safety.
Discover how Wachter's ground-breaking NOVA (Nurse Observation and Virtual Assistant) solution is increasing patient safety and satisfaction while reducing costs.
Wachter Healthcare Solutions
Healthcare Digital Signage
From traditional wayfinding to patient education, check-in kiosks to digital waiting queues — Wachter brings the latest in healthcare digital signage technology to your facility.
Whether a single doctor's office or a nationwide healthcare system, Wachter is your go-to integrator for medical digital signage solutions.
Wachter's Technology Consulting Capabilities
Healthcare Technology Consulting
Wachter is poised at the cutting edge of business and healthcare technology. Let our consultants uncover innovative, cost-effective, compliant ways to apply healthcare technologies in your facilities.
Wachter's Technology Consulting Capabilities
Healthcare Technology Rollouts
Whether your healthcare system is building or acquiring new facilities, refreshing technology infrastructure, or rolling out new system-wide solutions – Wachter's nationwide workforce is up to the task.
Wachter's Rollout Capabilities
Redundant Infrastructure
Medical facilities operate 24-hours a day, and rely on always-up technology and critical power infrastructure. Wachter provides modern, compliant, redundant solutions for IT networking and critical power.
Connected Healthcare
Wachter connects your patient, workforce, and facility data to generate actionable results.
Hospital Energy Efficiency
Drive immediate ROI by reducing your facility's energy consumption. From system-wide energy audits to energy-efficient building control systems, Wachter designs and deploys energy retrofit solutions.
Wachter's Energy Efficiency Capabilities
Additional Healthcare Technology Solutions
Life Safety Systems
Wireless Network Studies
RFID + NFC Asset Tracking & Patient Monitoring
Interactive Kiosks
Structured Cabling
New Construction & Remodels
LED Lighting Upgrades