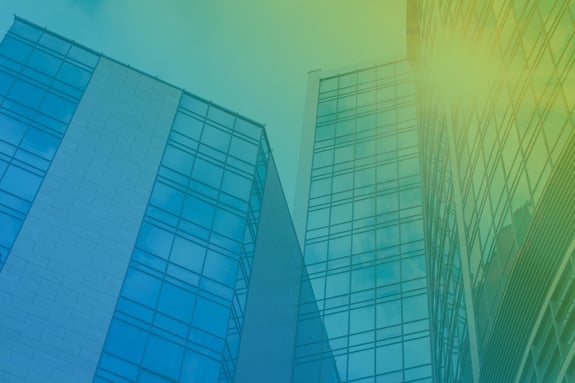 Financial Services Technology
As financial and insurance transactions become increasingly more digital, financial services providers need an experienced technology solutions integrator who can provide leading technologies that are affordable and secure.
Wachter Enables Connected Financial Institutions
Wachter's financial services technology solutions improve customer experience and drive operational efficiencies. From critical power and energy-efficient lighting to state-of-the-art digital signage and audiovisual solutions, managed services to a secured IT networking infrastructure. Wachter meets your financial services technology needs – at one location or thousands – anywhere in the U.S.
Wachter provides FinTech innovations to drive banking, insurance, and other financial services technology growth, including:
Financial Services Physical Security
Protect your investments and those of your patrons.
High-tech video surveillance solutions offer facial recognition, video analytics, AI surveillance, and more.
Wachter's Physical Security Capabilities
Omnichannel Banking Technology
Digital-only consumers are driving omnichannel banking and FinTech developments.
With consulting, IT networking and engineering, and digital transformation services, Wachter helps you integrate all your channels to provide a real-time, personalized customer experience.
National FinTech Rollouts
Any technology. Any number of locations. Anywhere, nationwide.
Wachter's rollout team will deploy your FinTech rollout on time and on budget.
Wachter's Technology Rollout Capabilities
Financial Services Technology Consulting
Wachter is shaping the future of business technology through our partnerships with leading manufacturers, publications, and industry associations.
Let us help you apply FinTech initiatives in innovative, efficient new ways!
Wachter's Technology Consulting Services
Energy Efficiency
Wachter helps reduce your footprint with bright and efficient new LED lighting options, energy audits, electrical system retro-commissioning, smart building solutions, and more.
Wachter's Energy Efficiency Capabilities
Critical Power
Wachter's financial services electrical experts install and service critical power systems in one facility or hundreds, nationwide.
New construction or remodeling an existing location, Wachter is the electrical contractor of choice.
Wachter's Critical Power Capabilities
Additional Finance & Insurance Technology Solutions
24 / 7 Technology Service & Maintenance
Audiovisual Conferencing Solutions
Cyber Security
Digital Signage
Interactive Kiosks
IT Networking
LED Lighting Upgrades
Structured Cabling
Wireless Network Studies