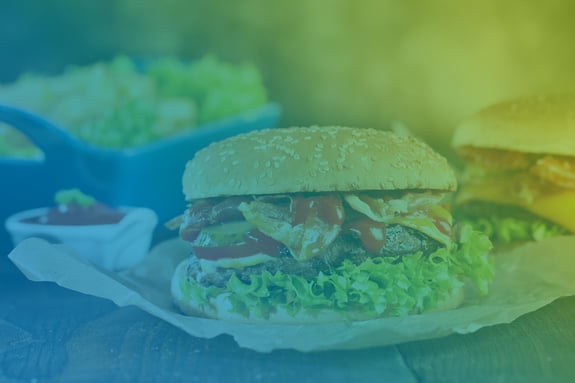 QSR Technology Experts
Wachter provides the Quick-Service Restaurant (QSR) technologies at the root of your biggest challenges, including bright, energy-efficient lighting, POS upgrades, digital menu boards, drive thru stacking, shrink and employee theft, and rising operational costs.
Wachter Enables QSR Technology Innovation
Wachter's QSR technology solutions improve customer satisfaction and drive operational efficiencies.
From innovative video analytics and surveillance technologies to cost-effective retrofits for POS and lighting – Wachter meets your QSR technology needs – at one location or thousands – anywhere in the U.S.
Wachter provides QSR technology solutions to increase customer satisfaction and safety, decrease shrinkage and theft, and drive operational efficiencies, including:
QSR Point of Sale Technology
Modern Point of Sale (POS) systems offer omni-channel integrations and digital ordering, mobile payments, increased security and analytics functionality, and more. Wachter will help identify a cost-effective solution, whether you've got one register or 100,000.
QSR Digital Signage
From digital menu boards and POS kiosks to branding and interactive customer engagement — QSR digital signage solves real-world restaurant problems. Learn how Wachter partners with industry giants to help you reduce costs, increase customer satisfaction, and outpace the competition.
Video Surveillance for QSR
Wachter integrates systems like POS, security cameras, access control, and employee communications to reduce shrink, properly allocate resources, and drive operational efficiencies.
Wachter's Video Surveillance Capabilities
QSR Video Analytics
Wachter's QSR video analytics solutions can analyze traffic patterns, provide video synopsis of event triggers, and provide other innovative real-time, actionable reports at the store, district, franchisee, or even chain-wide level.
Nationwide QSR Rollouts
Wachter can deploy any QSR technology to any number of restaurants, anywhere across the U.S.
Our team of 1,400 Wachter employees will complete your new construction or remodel rollout on time and on budget.
Wachter's Rollout Capabilities
QSR Technology Consulting
Wachter is driving QSR technology innovations through our partnerships with leading QSR brands, manufacturers, publications, and industry associations.
Let us help you apply QSR tech initiatives in innovative new ways!
What is The
Restaurant of the Future?
Future connects technologies to achieve your objectives — from QSR to fast casual to fine dining.
Wachter unlocks insights, allowing restaurants to see and engage with predictive, real-time, automated, and even geographically-specific information.
Wachter helps you consolidate restaurant, customer, employee, and equipment data into a single pane of glass, unleashing actionable insights across your entire enterprise and customer base.
For over 90 years, Wachter has enabled business transformation through cutting-edge technologies.
In restaurants, our experts integrate IT and OT technologies that ensure every customer has a great experience, every visit.
Learn how Wachter can integrate technologies in your restaurant locations — watch our video "What is the Restaurant of the Future?"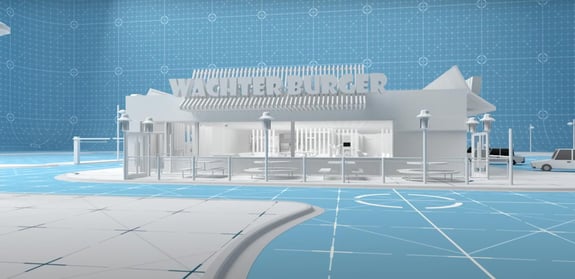 Additional QSR Services
Managed Services
Interactive Touchscreen Kiosks
LED Lighting Upgrades
Structured Cabling
IT Networks & WiFi
Site Surveys & Asset Management
Wireless Studies
24-Hour Service and Maintenance
Energy Management
Renewable Energy
New Construction & Remodels
Learn More »