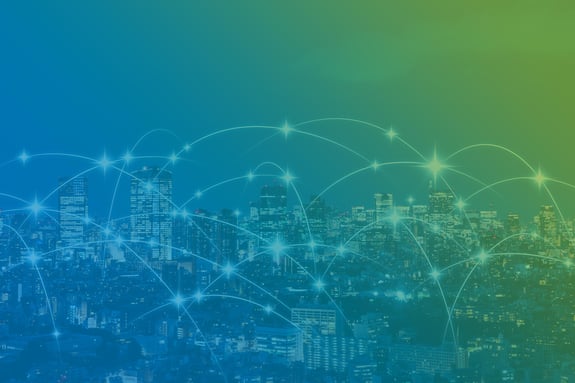 Internet of Things Solutions Providers
As a leading Internet of Things (IoT) solutions provider, Wachter implements innovative new technologies and integrations.
WACHTER CONNECTS THE INTERNET OF THINGS
What is the Internet of Things?
Essentially, IoT involves adding sensors and machine-to-machine (M2M) technologies to connect every device and system so that they can send and receive data.
But which devices should you connect? What information do you need to extract? What processes could you automate?
You need an Internet of Things solutions partner like Wachter to help discover these answers, then design and deploy an IoT solution to meet your organization's goals.

Wachter is a Leading Integrator of IoT and Edge Technology
Intel recognized Wachter as a 2021 U.S. Channel Partner of the Year.
Wachter is an emerging technology partner to Intel and is recognized as a nationwide leading integrator for IoT solutions and edge technologies.
Wachter delivers unique technology solutions and incorporates Internet of Things (IoT) and edge technologies for companies of all sizes. Contact us today to learn how Wachter integrates IoT devices and edge technologies.
As leading Internet of Things solutions providers, Wachter's engineers and project managers help you define and achieve IoT success. IoT data points include:
Time
Track customer dwell time at an end cap, truck loading and unloading time at a dock, or real-time speeds on a production line — and more.
Traffic
Measure traffic patterns for:
Customers in your store
Drivers at a traffic light
Patients in your healthcare facility
Anything that can be counted!
Motion
From simple motion detectors and door pull sensors to complex IP video analytics packages that automatically notify you of an unexpected motion event captured on camera.
Predictive Maintenance
Be alerted when scheduled maintenance is due, or use sensors to detect changes in factors like temperature, speed, or pressure that indicate potential problems.
Geofencing & Beacons
Send relevant push messages as customers move through your retail store, or apply beacon technologies beyond retail to improve patient satisfaction, augment smart building technology by measuring points of occupancy, or implement beacon-enabled wayfinding.
Additional IoT Solutions
Cisco Certified Engineers
Integrated Enterprise Networks
Industrial IoT Technology
RFID and NFC Asset Tracking
Integrated Video Surveillance
Install and Service Switchgear
24-Hour Help Desk
Emergency Repair
Edge Technologies