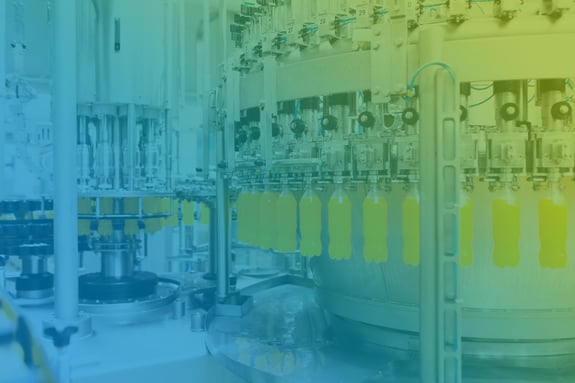 Food and Beverage Manufacturing Technology Integrators
Wachter is a leader in nationwide manufacturing technology integration — and we apply this expertise to the unique challenges of the food and beverage manufacturing industry.
Wachter Integrates Food and Bev Technologies
Whether you're building a new food and beverage manufacturing facility, remodeling or retrofitting your existing plants, or looking to integrate new technologies into your existing systems, Wachter is your technology integrator.
Wachter can help you increase efficiency and maintain compliance at every step of your manufacturing process — from materials handling to production, product packaging to plant sanitation.
Wachter is your single-source food and beverage manufacturing technology expert. If it operates in your facility, we can power it, connect it, and extract data from it.
Industrial Cyber Security
Industrial cyber security attacks are expected to become more prevalent — and these critical industries are often unprotected.
Wachter keeps your plant networks, industrial controls systems, and overall operations secure.
Industrial IoT
With the Industrial Internet of Things, Wachter connects all the systems in your facility to drive productivity, reduce downtime, and increase safety.
Industrial Electricians
Wachter's industrial electrical team installs critical power systems in industrial and manufacturing facilities of all kinds, nationwide.
Constant Presence
Wachter provides full-time electricians and technicians as a staff augmentation service to industrial and manufacturing clients.
From a single worker to an entire crew, our Constant Presence has you covered.
Industrial Networking
Wachter's industrial networking team will connect your facilities — at one location or thousands.
We provide industrial data, wireless, telephone, and security solutions.
Additional Food and Beverage Services
Cisco Certified Engineers
Automation & Controls
Integrated Enterprise Networks
RFID Asset Tracking
Integrated Video Surveillance Solutions
Comprehensive Energy Management Systems
Arc Flash Study and Remediation
Install and Service Switchgear
Preventative Maintenance
Emergency Repair