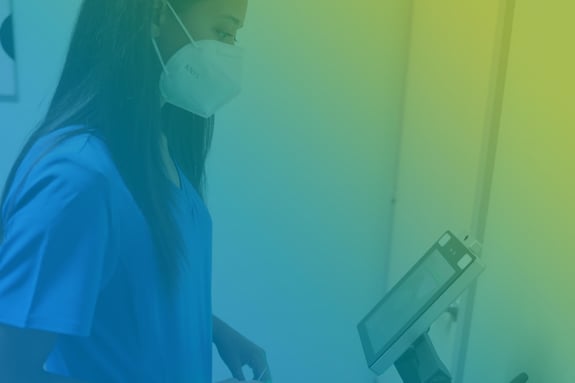 Pandemic Technology Detects Elevated Temperatures to Protect From Infectious Diseases
Temperature Detection Technology Helps Protect from COVID-19
Wachter partners with industry leaders to bring you TempWatch, an innovative facial detection technology to bring you real-time temperature detection accurate to 1/10th of a degree.

By integrating security cameras powered by thermal technology, you can detect elevated temperatures in everyone who enters your facility.

This technology can help distinguish individuals who may be contagious with an illness before they enter your building. TempWatch is technology to fight COVID-19.
Tap into Artificial Intelligence and Thermal Technologies
Wachter brings a body temperature monitoring system designed to detect individuals with abnormal body temperatures. The AI face detection algorithm can distinguish individuals in a crowd and provide their respective face temperatures.
TempWatch Temperature Detection Features
AI Facial Detection

Temperature Measurement via Machine Vision Thermal Camera

Alarms for Facial Temperatures Exceeding Thresholds

No Operator Intervention Required

Powered by Thermal Technology

Integrate with Access Control Systems

Visual Annunciation – Go / Stop
Watch this brief video to see how TempWatch works in an office environment »
TempWatch Protects Your Workforce & Customers
Instantly detect elevated temperatures in employees, contractors, and visitors. Turn away those who may be contagious before they have the opportunity to contaminate your facility or infect your workforce.
Schedule a 15-minute call below with a TempWatch expert to learn more about TempWatch.