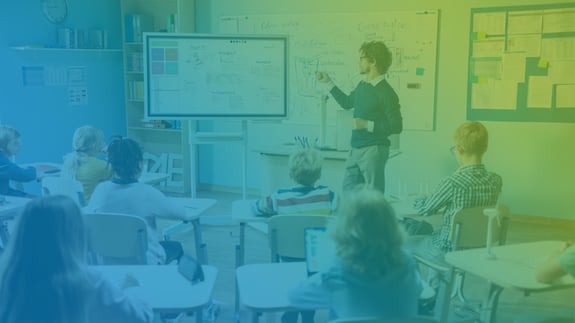 Education Technology Integrators
From technology in the classroom to district-wide energy reduction initiatives; school safety to secure IT networking — Wachter is the company of choice for your K-12 or Higher Education technology needs.
Technology Solutions That Enable Student Success
Whether you're a small K-12 district or a large regional research institute — Wachter has the education technology solutions to meet your school's needs. With deep expertise in many education technologies, Wachter provides affordable campus-wide solutions.
Wachter integrates modern classroom technologies with traditional IT networking and electrical infrastructure to provide affordable educational technologies, including:
School Physical Security
Keep your students and staff safe with an integrated physical security system. Connect video surveillance with access control through a user-friendly web interface and real-time reporting.
Wachter's School Security Solutions
Education Technology Rollouts
Wachter deploys large-scale technology rollouts across districts or university systems of any size.
We'll work around your schedule to avoid interrupting classes, and we'll finish on-time and on-budget.
Classroom Technology
Wachter delivers cost-effective and cutting-edge campus technologies, including Smartboard Audiovisual systems, 1:1 technology initiatives, high-speed secure network connectivity.
Cashless Pay & Access Control
Use student IDs or biometric readings like fingerprint or retina scans to regulate building and bus access, attendance, lunch payments, and more.
Energy Efficiency
Reduce your school's energy consumption and see dramatic ROI. Wachter provides LED lighting retrofits, energy consumption audits, energy-efficient building control systems, and more.
Wachter's Energy Efficiency
Additional Education Technology Solutions
Campus New Construction & Remodel
Network Wireless Studies
Campus Site Surveys
Critical Power Systems
Life Safety Systems
Digital Signage
RFID Asset Tracking
Real-Time Location Systems
Intelligent Connected Classrooms
Virtual Classroom Technology
Interactive Touchscreen Kiosks
LED Lighting Upgrades
Structured Cabling