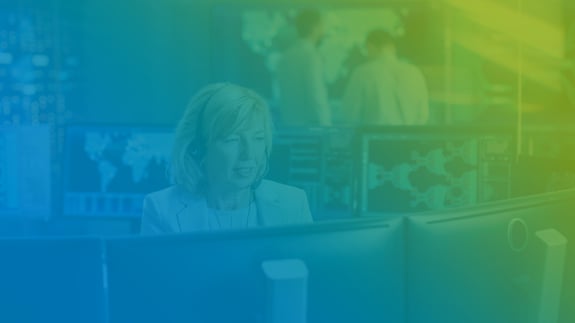 24/7 Help Desk Support — Supporting the Systems that Support Your Business
Wachter provides 24/7 Help Desk support for our customers through our Network Operations Center (NOC) and Help Desk, which are available around the clock.
Wachter Provides 24/7 Help Desk Support
Wachter creates customized, full lifecycle maintenance plans to fit the unique and dynamic service needs of each client's enterprise network.
Customers can create tickets through phone, email, or TRUST – our proprietary online service management tool. TRUST also displays the status of open tickets, reporting, and billing.
Wachter's 24/7 Help Desk Support Extends Beyond the Phone, and Into the Field:
On-Site Network Support
Wachter provides on-site support using certified service engineers who specialize in network topologies and have extensive experience with products from our partner vendors.
Wachter's engineers undergo continual training to stay on top of the latest industry innovations and can be dispatched 24/7 as needed to troubleshoot the most complex network issues.
Ongoing Network Support Includes:
Engineering research and senior level technical support
Professional sniffer diagnostics and problem determination
Integration with your help desk for Levels 1 and 2 support
Remote configuration and programming
Restoring lost configurations with original configuration files
Hardware sparing and parts replacement
24/7 Support Beyond the Sale
Wachter's 24/7 Network Operations Center (NOC) provides support at all times — when you need it.
All post-sales telephone support is provided by Wachter's NOC.
Technical assistance includes trouble isolation and resolution, general technology questions, specific form, feature or function questions.
Contact Wachter's Help Desk at wtshelpdesk@wachter.com