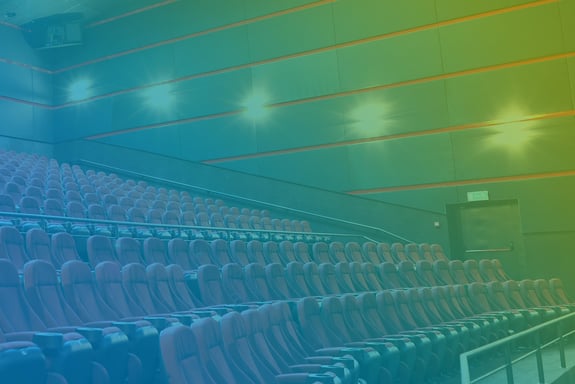 Entertainment & Hospitality Technology Solutions
Wachter provides end-to-end, nationwide technology integration for the entertainment and hospitality industry — including movie theaters, stadiums and event facilities, hotels, restaurants, and more.
Wachter Enhances Guest Experiences
Our entertainment and hospitality technology solutions provide for unique guest experiences that differentiate you from the competition, increase guest satisfaction, and drive down operational costs. From critical power and emergency lighting to state-of-the-art digital signage and audiovisual solutions, Wachter develops custom integrations to keep your guests coming back.
Wachter integrates modern entertainment and hospitality technology solutions to drive ROI and enhance every guest touchpoint, including:
Innovative Audiovisual Solutions
Keep your guests engaged and spending money with innovative, interactive AV experiences.
Combine with custom lighting and controls to create a one-of-a-kind guest experience.
Wachter's Audiovisual Capabilities
Nationwide Technology Rollouts
Wachter's nationwide rollout team will deploy any technology at any number of locations – anywhere across the U.S.
Our rollout capabilities are unrivaled.
Wachter's Hospitality Rollouts Capabilities
Additional Hospitality Solutions
Audiovisual Conferencing Solutions
Digital Signage
Physical Security, CCTV, Video Surveillance, & Access Control
Wireless Network Studies
Site Surveys and Asset Management
Structured Cabling
Operational Communications Technology
Critical Power Systems
Energy Management
LED Lighting Upgrades
24-Hour Service and Maintenance
Managed Services
Learn More »