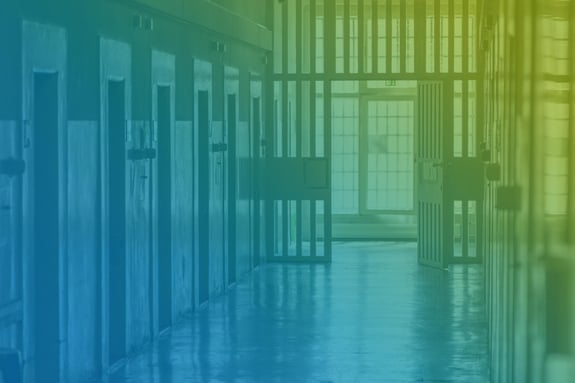 Prison Technology Experts
When you look to incorporate the latest innovations in secure environments and efficient inmate management processes, make Wachter your corrections technology partner.
Wachter Deploys Corrections Technology
Wachter crews expertly install any technology in any corrections environment. We're your single point of contact for new construction and remodels, including electrical, IT networking, physical security, access control, life safety, automation and controls, and communications systems within prisons and correctional facilities.
Wachter is your expert corrections technology integrator. If it runs in your correctional facility, we can power it, connect it, and extract data from it.
Corrections Technology Expertise
Wachter's correctional expertise includes working in close proximity with inmates and adhering to correctional facility codes, strict entry and exit procedures, and operating in a military-like environment with rigorous security protocols.
RFID Asset Tracking
RFID asset tracking gives you real-time location tracking for all assets in your facility — including people (inmates, employees, and visitors), as well as supplies and equipment.
Integrated Physical Security in Prisons
Wachter can integrate every device and procedure in your facility, extract real-time data, and generate automated actionable reports.
We're the experts in cutting-edge physical security integration.
Wachter's Physical Security Capabilities
Wachter's Additional Corrections Technology Solutions
Integrated Door Locking, Paging, Intercom & Video Systems
Networking & Controls Engineers
Comprehensive Energy Management Solutions
Preventative Maintenance
Emergency Repair