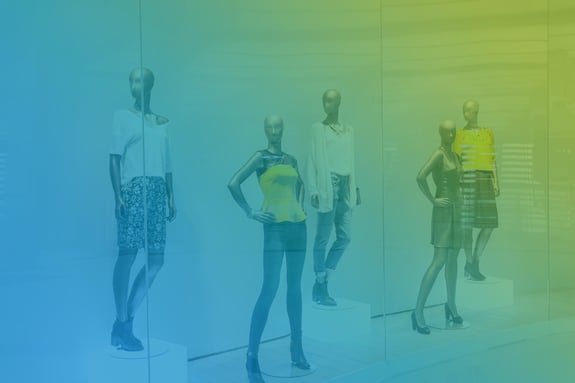 Retail Technology Solutions
Wachter integrates transformational retail technology solutions and traditional business systems to keep you connected with today's tech-savvy consumers, drive down operational costs, and keep your assets secure.
Wachter Enables Customer Relationships
Today's consumers demand a seamless shopping experience, ironclad data security, personalized interactions, and always-on connectivity.
Wachter keeps your retail business systems operating at peak functionality, allows you to collect and interpret data to drive actionable results, and provides the tools you need to protect your investments.
Wachter provides best-in-class retail technology solutions nationwide, at one location or thousands, including:
Digital Signage Solutions
Inform, delight, and entertain your retail guests (and employees) with digital signage technologies.
Wachter partners with the nation's leading audiovisual innovators to keep you at the cutting edge.
Wachter Digital Signage Capabilities
Improving Customer Experience
Omnichannel Retail
Connect with your customers wherever they are.
Engage shoppers in-store via smartphone apps and beacons; track shopper behavior across multiple touchpoints to increase conversion rates, and more.
Protecting Your Assets
Retail Physical Security
Protect what matters most — your people, products, and physical spaces — with leading-edge loss prevention measures, access control, video surveillance, and life safety solutions from Wachter.
Wachter Physical Security
Technology Rollouts
Rapid Deployments for Retail
Wachter can deploy any technology to any number of locations, anywhere across the U.S.
Our team of 1,400 Wachter employees will complete your new construction or remodel rollout on time and on budget.
Wachter's Rollout Capabilities
Solving Complex Problems
Retail Technology Consulting
Working with leading manufacturers, publications, and industry associations, Wachter is helping to shape the future of retail business technology.
Let us help you apply retail technologies in innovative, effective new ways!
Wachter Technology Consulting
Going Green
Retail Energy Efficiency
Protect the planet – and your bottom dollar – with energy-efficient LED lighting and smart energy management solutions.
Additional Retail Technology Solutions
Interactive Touchscreen Kiosks
Service and Maintenance
Video Analytics
Wireless Studies
New Construction & Remodels
Learn More »
Site Surveys
Critical Power Systems