Retailers are always looking for a leg-up on the competition, and today's key to success is found in retail innovation. Retailers from all over the globe attended NRF 2020 Vision: Retail's Big Show to gain insights into the latest retail innovations, trends shaping the retail industry, and the key players who can implement solutions to today's retailer challenges.
Wachter's Experience at NRF Vision 2020
As a recurrent exhibitor at the NRF Big Show, Wachter demonstrated how integrating various retail technologies give retailers key insights to keep their stores operating efficiently.
"Between the people who came to our booth to the content on the expo show floor, every mention was about leveraging technology in the retail environment," Director of Technology Services Mike Hurd said. "What really drew people to come up to our booth was the keyword of innovation."
The 2020 show marked Hurd's ninth year at the NRF Big Show. For the attendees Hurd met with, the objective of installing innovative technology is to provide frictionless customer experiences.
"We do a tremendous amount to decrease the time to market for technologies and solutions so that retailers can leverage them and to take as many barriers out of the way of their customers to realize that initiative of great customer experiences."
Wachter's Retail Innovation Solutions Solve Your Complex Retail Challenges
Your job is to focus on your business; our job is to keep your business running efficiently.
Wachter celebrates its 90 year anniversary in 2020. Much like our company, the retail industry has seen monumental change in its' lifetime. Ninety years ago, retail was all about engaging customers in a small-town, one-on-one sense.
Today, technology allows retailers to carry that one-to-one connection forward in a consistent, repeatable fashion. To succeed with retail technology today, you need a Next-Gen, large-scale solutions provider. You need Wachter.
With Wachter, our team of retail experts identifies the technologies necessary to achieve your business goals. Whether your goal is to improve loss prevention or learn how to better serve your clientele — we have the solutions to achieve these retail innovation goals.
"Those who fail to capitalize on the huge amount of innovative technologies that are coming to bear now are going to miss the opportunity to shape the customer experience, to capture those customers, and retain those customers," Hurd said.
Achieving retail innovation starts with the right technologies. Among the many innovative retail solutions Wachter provides:
Connected Retail Technologies

POS Systems

LED Lighting

Digital Signage

Smart Grid Ceiling

Loss Prevention and Security Technology

Marketing Data Collection and Analytics

Nationwide Retail Technology Deployment
"Wachter being vendor-agnostic and being experts in technology gives us the great ability to get those new technologies deployed for our clients," said Director of IoT Matt Tyler. "When manufacturers and independent software providers have all of these great technologies, we're the ones who can actually get the rubber on the road on their behalf."
Two Large-Scale Retail Technology Deployment Options for Your Business Needs
At Wachter, we understand that each retailer is different, and their locations can be just as distinct. Retailers want to know how they can best engage with their customers at each of their locations, and technology aids in this initiative.
For retailers with multiple locations in one region or across the country, Wachter offers two large-scale technology deployment solutions.
Our

Dedicated Deployment Team

provides

nationwide technology rollouts

. This team of certified technicians and electricians can implement technologies for multiple retail sites anywhere in the U.S. Our team provides rapid retail technology deployments to ensure these solutions are implemented quickly, to drive rapid ROI for the retailer.

When retailers need ad hoc technology implementations or have tightly-scheduled deadlines, enlist Wachter's

Nationwide Service & Projects

team to do the job right. After these new technology solutions are implemented, Wachter manages and maintains it with our full lifecycle services.
Wachter's Digital Signage Solutions Enables Retail Advertising Success for Nationwide Retailer's 1,100 stores with a 4-month project deadline.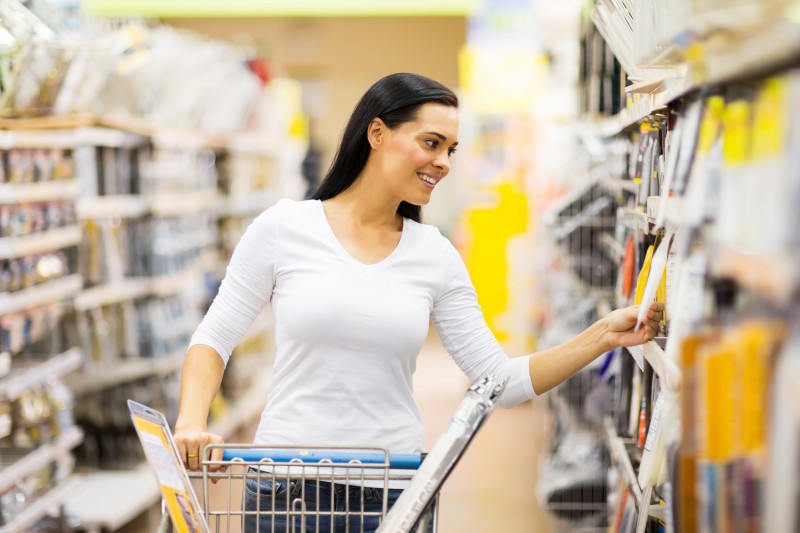 Tyler's role is dedicated to understanding current and future technologies that Wachter can implement for clients. His position allows him to look at one- to five-year roadmaps of new technologies from partners, manufacturers, and distributors.
Several exhibitors at NRF featured innovative technology products that Tyler says will be included in Wachter's suite of retail technology services, including futuristic-sounding technologies such as facial recognition and visual light technologies — particularly Li-Fi, uses an invisible light spectrum for Internet connectivity.
Wachter constantly innovates, finding new ways to integrate the right technology to solve our customers' complex challenges. And as Wachter continues to build deeper and stronger relationships, our team met with current clients at the Big Show who wanted to learn more about these technologies.
A crucial aspect of being the Director of IoT is "validating what current technology is out there in the market, how those technologies can interact and integrate with each other, and how they generate value to the customers," said Tyler.
WHAT 90 YEARS OF IMPLEMENTING INNOVATION FOR BUSINESSES GETS YOU
One of the biggest takeaways from the NRF Big Show is how retail has changed over the years. We, too, have evolved since our founding nine decades ago.
Despite incredible changes to retail in the last 90 years, one thing that has remained the same is that retailers want to get to know their customers on a personal level. How do retailers learn about their customers today? Through retail innovation. Because we value client relationships and value your success, we strive to understand the challenges facing today's retail industry.
For 90 years Wachter has been on the leading edge of innovative technology solutions. From our humble beginnings empowering Kansas City's businesses with simple electrical lights and switches to integrating modern IT and OT technologies so that nationwide retailers to better understand their consumer's behaviors.
Learn more about our Retail Technology Solutions by visiting wachter.com/markets/retail or calling Wachter today.