AI, Machine Learning, Data Analytics
Staying relevant is the name of the game in today's retail environment. While industry tendencies and the latest products change as quickly as Gen-Z's embrace of the latest social media app, one trend has held steady: the surge that is online shopping.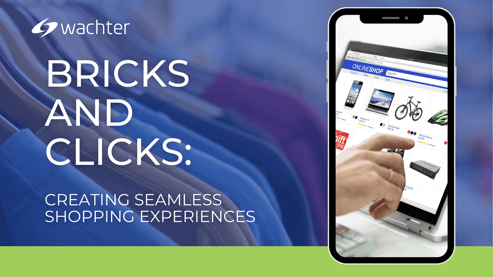 Over the past two decades, digital commerce has revolutionized retail. To stay competitive and better serve customers, notable brands have employed omnichannel strategies to bridge physical stores with their mobile counterparts. A seamless shopping experience today may incorporate such retail technology solutions as pick-up services for online purchases or personal advisors who keep track of individual shoppers across multiple platforms. By providing faster checkouts, using self-service kiosks, and convenient payment methods such as mobile payments, companies can create a personalized approach that will leave lasting impressions on customers by meeting them in whatever format is most effective for THEM. Seamless technology integrations enable all of this!
Seamless Retail Experiences That Impress
To remain competitive in an ever-growing digital retail market, brick-and-mortar stores must offer customers more than just a transaction. A great customer experience and a seamless buying experience are both essential to keep people coming through the door.
Retailers must now consider how to create an interactive, convenient shopping experience for customers in their stores. Allowing shoppers the chance to "touch and feel" products provides invaluable context that can make or break a potential purchase.
By integrating technology such as QR codes into stores, organizations can bridge the gap between digital purchasing power and physical retail locations - giving buyers access to virtual options and same-day delivery services when it comes time to take home large items! Additionally, wayfinding updates bring business owners up to speed on these latest trends to remain competitive in today's market.
Wachter Makes Retail Easy Through Targeted Data

Creating a seamless shopping experience can be easier than it seems. Stores are already full of innovation and technology. However, sometimes those technologies are siloed within specific areas. The sales and marketing potential are nearly unlimited through cross-department coordination and allowing those data points to interact.
Wachter's team can help you create a unified journey for your customers, from the checkout line to the online search bar. Unlocking data points gives you numerous opportunities to connect with shoppers in-store via apps and beacons - resulting in an enhanced shopping experience that leads to increased conversion rates!
Best of all, our nationwide service system allows retailers from any corner of the US to get the support they need, when they need it. That means you don't have to worry about losing customers due to lengthy maintenance or repairs. Wachter's network of trained technicians is always just a phone call away.
Wachter's White Glove Service Makes for Easy Deployment and Beyond
In this age of digital transformation, businesses need to be diligent in their efforts to stay ahead of the curve. Wachter is committed to helping our clients succeed by simplifying the complexities of transformation and providing a seamless shopping experience. Contact us today to learn more about how we can help you transform your business!
Let's Connect, click here.