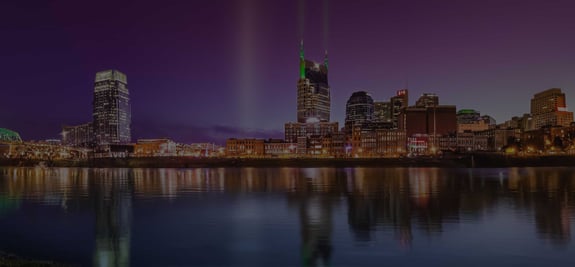 Your one-stop shop for all of your IT and network infrastructure upgrades
We provide superior IT service integrations for local and regional businesses in the Middle Tennessee area. From installation to device management to warranty service, we integrate data, security, and A/V solutions.
NASHVILLE LBU
700 Airpark Center Drive Suite#712
Nashville, TN 37217
Email: Ray Sesler
Phone: 615-915-2159
Keeping Your Business Connected
Wachter's Nasville Local Business Unit (LBU) keeps your business connected by serving as one of the region's leading structured cabling installation and IT networking companies throughout Tennessee, Kentucky, Mississippi and Alabama.
Our team works to take the pain out of digital disruption, and poises your company for strategic growth through digital initiatives.
PHYSICAL SECURITY SOLUTIONS
Wachter's team of engineers, project managers, and technicians install physical security for businesses in Nashville. We partner with leading physical security innovators and use these technologies to protect your business.
Are you looking for a Modern Security system solution for your small business?
Installing video surveillance systems in Nashville is one of our many specialties.
Secure your business today with Wachter.
Corporate Relocation
We facilitate a seamless office move (or rearrangement), with project design and budgeting, construction coordination, structured cabling systems and fiber backbones, and data center or server room buildouts.
Professional Services in Nashville
Wachter provides consulting, site assessment, systems engineering, infrastructure design, equipment procurement, project planning and management, and other professional services to ensure your project is successful.
Integrated Technology Solutions
Wachter's Nashville LBU brings expertise in structured cabling, IT networking, wireless networks, and physical security / CCTV / access control projects.
Nashville Audio Visual Integrators
Trust Wachter's technicians to design, configure, install, and integrate audio and visual systems in your business.
Enjoy seamless meetings in conference rooms, entertain patrons in your theaters or entertainment venues. Engage shoppers and drive a winning customer experience.
How can Wachter use audio and visual equipment in your store, office, or entertainment venue? Call us for more details.
Sound Masking Solutions
Keeping employees productive in a noisy environment is a challenge.
A sound masking system installed by Wachter improves productivity and drowns out the noise.
Our team will pinpoint the louder areas of the business location and install the right sound masking system you need.
Employees will feel more productive with an office sound masking system that stops nearby conversations from distracting them. Call our office in Nashville to learn more.
Nashville Wireless Network Design
It's our mission as the Nashville Wachter office to keep your business productive and modern.
Connecting wirelessly is one of our many specialties. We'll show you how we can design, install, and maintain your new wireless network with minimal downtime.
We know that every business has different wireless needs so our solutions are customizable and scalable as your business grows.
Connect with us today for more information on wireless network installation.
Wachter's Additional Services in Nashville:
Staging and Configuration
Technology Installation
Testing and Documentation
Service and Maintenance
Quality Audits
Data Center Buildouts
Construction Coordination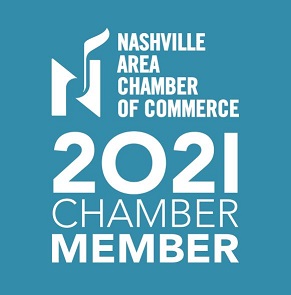 Technology Solutions for Nashville's Business Community
Wachter's Nashville LBU office is a proud member of the Nashville Area Chamber of Commerce!
Our team of experienced solutions integrators works to build the successes of our Nashville business neighbors. Wachter's Nashville office specializes in audiovisual systems installation, corporate relocation projects, sound masking systems, wireless network design, and helping businesses return to work safely from the COVID-19 pandemic.
Wachter's approach is simple — we conceive, design, install, and maintain the technologies that ensure your business succeeds.
Contact our team for your next technology installation project for your Nashville business.