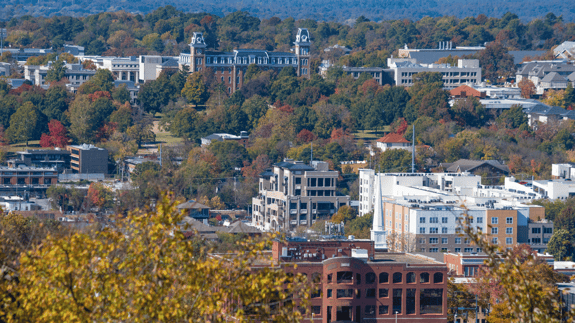 Your one-stop shop for all of your IT and network infrastructure upgrades
We provide superior IT service integrations for local and regional businesses in the Northwest Arkansas area. From installation to device management to warranty service, we integrate data, security, and A/V solutions.
LOWELL LBU
1419 West Monroe Avenue
Lowell, AR 72745
Email: Wayne Ryder
Phone: 479-879-5938
Keeping Your Business Connected
Wachter's Lowell Local Business Unit (LBU) keeps your business connected by serving as one of the region's leading structured cabling installation and IT networking companies throughout Northwest Arkansas.
Our team works to take the pain out of digital disruption, and poises your company for strategic growth through digital initiatives.
PHYSICAL SECURITY SOLUTIONS
Wachter's team of engineers, project managers, and technicians install physical security for businesses in Northwest Arkansas. We partner with leading physical security innovators and use these technologies to protect your business.
Are you looking for a Modern Security system solution for your small business?
Installing video surveillance systems in Northwest Arkansas is one of our many specialties.
Secure your business today with Wachter.
Network Infrastructure Design
Wachter's network engineers identify network requirements and align solutions with your company's goals.
Wachter's Networking Solutions
Secure Environment
Wachter engineers address your unique needs and provide a computing environment that guards against data loss or security breaches.
Wachter's Additional Services in Northwest Arkansas:
Site Assessment
Systems Engineering
Project Planning and Management
Technology Installation
Service and Maintenance
Equipment Procurement
Testing and Documentation
Quality Audits
Structured Cabling & Fiber Backbones
Wireless Networking
New Technology Pilot Installs
Fiber Optic Cabling & OSP Solutions for Northwest Arkansas
Whether your company is building a new facility or warehouse distribution center, trust Wachter to design and install outside plant (OSP) cabling.
Wachter's fiber optic, OSP cabling, and outside plant construction services provide power to the facility. The Wachter technicians are experienced and certified in OLTS, OTDR, and Level III cable testing.
Wachter's Lowell LBU uses reliable GIS and fiber optic network mapping to design the scope of each OSP cabling project. Wachter's team in Lowell will plan each step of the OSP cabling project, procure the materials, trench and bore for integrating cabling, test and inspect cabling performance.
Click the button to learn more about fiber optic cabling and OSP cabling installation for businesses in Arkansas.