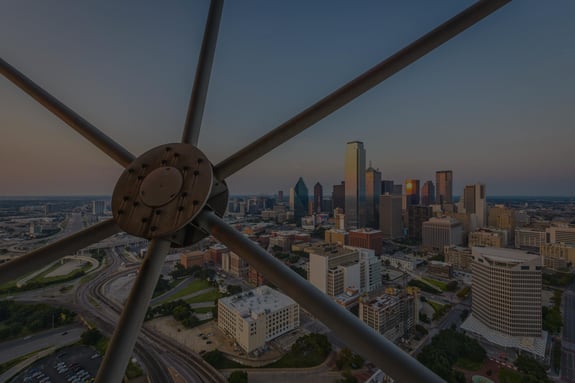 Your one-stop shop for all of your IT and network infrastructure upgrades
We provide superior IT service integrations for local and regional businesses in the North Texas area. From installation to device management to warranty service, we integrate data, security, and A/V solutions.
DALLAS LBU
3417 Roy Orr Blvd.
Grand Prairie, TX 75050
Email: Michael Pate
Phone: 479-879-0938
Fax: 972-790-3146
Keeping Your Business Connected
Wachter's Dallas Local Business Unit (LBU) keeps your business connected by serving as one of the region's leading structured cabling installation and IT networking companies throughout North Texas.
Our team works to take the pain out of digital disruption, and poises your company for strategic growth through digital initiatives.
Licenses:
State of Texas — Private Security License: B15395
Physical Security Solutions
Wachter's team of engineers, project managers, and technicians install physical security for businesses in North Texas. We partner with leading physical security innovators and use these technologies to protect your business.
Are you looking for a Modern Security system solution for your small business?
Installing video surveillance systems in North Texas is one of our many specialties.
Secure your business today with Wachter.
Data Solutions in Dallas
Data is one of the driving forces of business in the modern day.
Our job is to digitally transform your Dallas business through IT infrastructure installation, data center cabling near Dallas, server room solutions, and fiber optics installations.
Wachter will ensure reliable connections through VoIP phone systems, wireless networking, and secured LAN / WAN.
See how Wachter's technicians in the Dallas-Fort Worth area can power your business with data.
Data Cabling Near Dallas
In our digital age, businesses are powered by data.
Our technicians in the Dallas-Fort Worth area are experts when it comes to installing and maintaining data cabling and structured cabling.
Facilities and warehouses benefit from OSP cabling for exterior security solutions, extending data cables, and for more uses.
Empowering your business with data is one of our many specialties. Learn more about data cabling near Dallas by calling us today.
Wachter's Additional Services in Dallas-Fort Worth:
Audiovisual Solutions
Wireless Networking
Sound Masking Solutions
Learn More »
System Engineering
Site Assessment
Equipment Procurement
Testing and Documentation
Outside Plant Cabling (OSP)