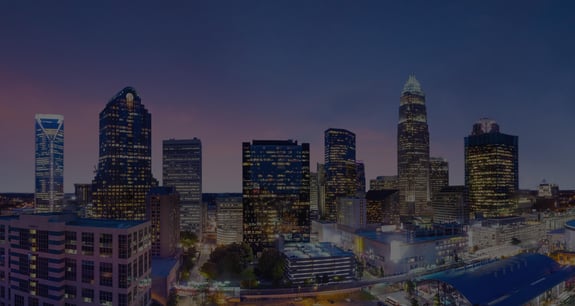 Your one-stop shop for all of your IT and network infrastructure upgrades
We provide superior IT service integrations for local and regional businesses in the Charlotte area. From installation to device management to warranty service, we integrate data, security, and A/V solutions.
CHARLOTTE LBU
5900 Harris Technology Blvd., Suite G
Charlotte, NC 28269
Email: Jeremey Rudolph
Phone: 980-359-1305
Keeping Your Business Connected
Wachter's Charlotte Local Business Unit (LBU) keeps your business connected by serving as one of the region's leading structured cabling installation and IT networking companies throughout North Carolina, South Carolina and Virginia.
Our team works to take the pain out of digital disruption, and poises your company for strategic growth through digital initiatives.
PHYSICAL SECURITY SOLUTIONS
Wachter's team of engineers, project managers, and technicians install physical security for businesses in Charlotte. We partner with leading physical security innovators and use these technologies to protect your business.
Are you looking for a Modern Security system solution for your small business?
Installing video surveillance systems in Charlotte is one of our many specialties.
Secure your business today with Wachter.
Local Coverage
Wachter's Charlotte LBU covers North Carolina, South Carolina, and into Virginia – with national support from our Enterprise teams.
Driving Value
The Charlotte LBU has strong security, engineering, and project management teams to complement a low voltage focus on voice and data.
IT Networks
Wachter provides unrivaled service at a value by replacing multiple vendors for multiple technologies, and by using our own workforce to complete your projects.
Among our many IT networking specialties, Wachter is a leader in Charlotte server colocation.
Our team consults Charlotte area businesses on their IT infrastructure needs — contact us today.
Charlotte Market Specialties
Wachter Charlotte provides data and electrical services in all commercial environments, with a strong background in education and healthcare.
Solutions Integration in Charlotte
Our Charlotte team integrates all your critical business systems, including:
Physical Security

(CCTV, Access Control)

Structured Cabling

IT Networking

Telecommunications
Wachter's Additional Services in North Carolina, South Carolina, and Virginia:
System-wide rollouts
For school districts and healthcare networks
IT Network Engineering
Learn More »
Infrastructure Design & Engineering
Equipment & Material Procurement
Audio Visual
Learn More »
Staging, Assembly, & Configuration
Learn More »
Electrical Service
Managed Services
Learn More »