Wachter Announces Cisco Advanced Enterprise Networks Architecture Specialization
Lenexa, Kansas – Wachter, Inc. announced it has renewed its Cisco Advanced Enterprise Networks Architecture Specialization. The Advanced Enterprise Networks Architecture Specialization demonstrates that Wachter has an advanced skill set that will meet its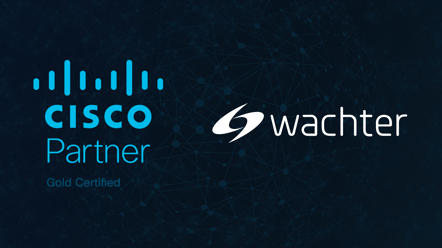 customers' diverse networking needs to support today's highly mobile workforce.
"We're proud to renew this specialization," said Russell Cook, Systems Engineer Director at Wachter. "This specialization allows us to provide state-of-the-art Cisco solutions."
Through this specialization, Wachter provides Cisco Software Defined Access (SDA) and S D-WAN solutions with the branch-office connections that today's digital networks require, while using more affordable WAN transport options and maintaining top performance, security, and reliability.
Wachter has also achieved Cisco advanced specializations in unified communications, routing and switching, security, and wireless LAN.
Wachter is proud to have renewed its Cisco Advanced Enterprise Networks Architecture Specialization.
About Wachter
Wachter, Inc. is a leading nationwide solutions integrator with over 90 years of technology innovation expertise. Wachter combines innovative technologies and leading-edge integrations with traditional systems and decades of expertise to create solutions that meet clients' business needs today and grow with them into the future.
With a nationwide workforce of W2 employees, Wachter provides most any business technology or service, for any vertical market, anywhere in the U.S. — whether at one location or thousands.