Wachter's Takeaways from RLPSA 2019
As leaders in quick service and casual dining restaurants, competition is no longer on the horizon, but on your doorstep. To stay ahead, restaurant owners must create a "restaurant of the future" in all their locations.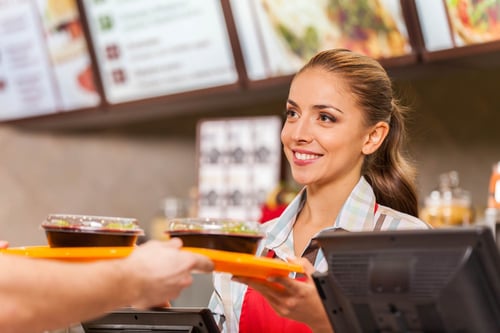 This concept has shown to provide great customer experiences and generate an impactful return on investment. However, it can be difficult as owners and operators of restaurants to pinpoint what exactly is the "restaurant of the future." In today's constantly evolving food industry, technology continues to prove to serve a pivotal role.
At this year's RLPSA (Restaurant Loss Prevention and Security Association) annual conference, Wachter exhibited to restaurant leaders this concept. Among those detailing the "restaurant of the future" was Enterprise National Account Manager Joey Baloun who recapped his experience of RLPSA 2019.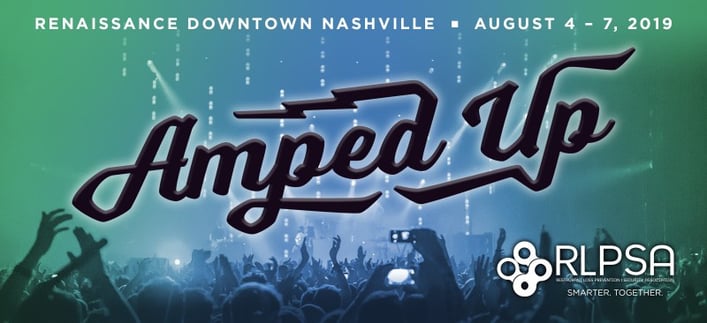 Q: How was RLPSA 2019? How was the city of Nashville?
Joey Baloun: RLPSA was a great show this year. It's a relationship show, and that's what we love about it. (Wachter) gets the opportunity to meet with the decision-makers of just about every restaurant chain out there.
This show is dedicated to the audience and their interests, especially that they are interested in what we are presenting, whether it is security or safety within their restaurants. What the restaurants of the future may look like and initiatives look like.
We believe the RLPSA show to be such a success because we get to meet and make these connections with decision-making contacts from all the major restaurant brands. It's very much a relationship show versus a sales show. We're there to make connections, learn about their challenges, understand what they are working on, and hear them talk with others in the same fashion.
Q: What was your biggest takeaway from RLPSA?
JB: RLPSA is what led Wachter to conceptualize the initial "store of the future" for restaurants, and we continue to build on that because of a show like this. Because RLPSA is more than learning about any new technology, it's more about learning what challenges everyone in the industry is facing today.
Another big takeaway from RLPSA was to see how we can continue to build out our suite for what we feel like the Connected Restaurant of the Future is going to be.
Q: Why was it important for Wachter to attend RLPSA?
JB: The opportunity to further cultivate and grow the relationships we've created from the show, make new relationships, learn more from these restaurants to improve our offering to help their businesses become more efficient. RLPSA has been a great partner in allowing us to get our message out there and give us the opportunity to showcase what we are working on.
At the show we want to educate, not sell, the restaurant community at large with what we feel like the store of the future looks like, how you feel you can get there and take their challenges we hear about and build upon them.
Q: At RLPSA, Wachter showcased this concept of the "Restaurant of the Future." What does that look like for restaurant owners?
JB: Automation and intelligence. How do we become more efficient via automation and/or intelligence integrated in our restaurants? Automation and intelligence are the driving factors of what the future of restaurants is going to resemble.
How do we maximize efficiencies via technology, existing, new, and integrations between the existing and new technologies, and most importantly, integration of the IT systems, the OT systems, and the security and safety systems, and environmental even? The more we can bring together from an OT and IT perspective will give restaurant managers the real-time actionable data, and potentially predictive automated data is the goal.
The "Restaurant of the Future" is ever-evolving. As technology and new services evolve, it creates new positive revenue streams for the business, but also creates changes to the business. These evolutions create operational changes, procedural changes, which creates new challenges as well that could be solved by technology.
The store of the future is an ever-evolving concept and that's why this RLPSA show is so important because it gives us this opportunity in an intimate setting to speak to the key players within this restaurant space to understand truly what their goals are, what their biggest challenges are, and where technology for the restaurant of the future could exist.
Q: What are the capabilities Wachter can provide for restaurants?
JB: As a turnkey solution provider, handling everything from electrical to traditional low voltage to IT and OT systems integrations, innovation is where we stand apart. We've made a name for ourselves in the IoT space and we are always looking five years into the future as to what's coming and what is to be done.
Where we can stand out is in the fact that we can bring in these other verticals and our experience from projects in industrial, in automation and controls integrations, traditional IT, physical security, etc., and draw from all of our specialties to determine how we can apply these to the restaurant space.
How Wachter Integrates the Restaurant of the Future
When it comes to this concept of the restaurant of the future, integrating technologies is essential. Restaurant technology allows for improved customer experiences, gives management actionable insights into daily operations, and enables the concept of the "restaurant of the future" to begin today.
Wachter would like to thank RLPSA greatly for allowing us to demonstrate this exciting concept. Wachter's team was given an amazing opportunity of presenting this concept via a webinar leading up to the conference. Our team had a truly unique experience at their annual conference, and it was produced by their energetic leader, Amber Bradley. We cannot thank her and the association enough for giving us these opportunities.
Joey Baloun, Enterprise National Account Manager