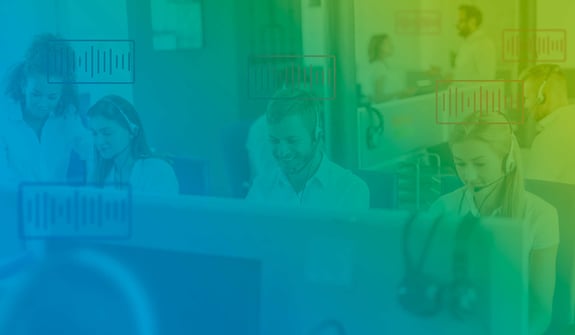 Sound Masking Enhances Call Quality for Fortune 500 Insurance Company
State-of-the-art sound masking solution improves call quality and employee productivity
CUSTOMER
Wachter's client is a Fortune 500 insurance company
A Fortune 500 auto, home, and life insurance company converted a large vehicle bay into a regional inbound call center.
The new workspace included high vaulted ceilings with exposed steel beams and ductwork, which made for poor acoustics.
As call center representatives made calls, they overheard the conversations of nearby coworkers.
The call center needed a solution to improve acoustics, lessen background noises, and allow for better conversations with customers.
Wachter introduced the client to sound masking technology.
Technicians installed a sound masking system that consisted of 22 small, barely visible emitters (speakers) that were attached to the steel beams and other fixtures in the workspace.
These emitters were connected by cables to an intuitive control module mounted in the equipment room.
Wachter then trained the client on system use and monitoring, as well as the control software included in their sound masking setup.
This solution improved acoustics, decreased unobtrusive background sounds, and allowed conversations to occur without disrupting coworkers.
With the new sound masking system in place, conversations don't carry through the open areas and conversational distractions are kept to a minimum.
Employees can concentrate with minimal speech noise distractions, allowing staff to be more productive in a more acoustically comfortable environment.