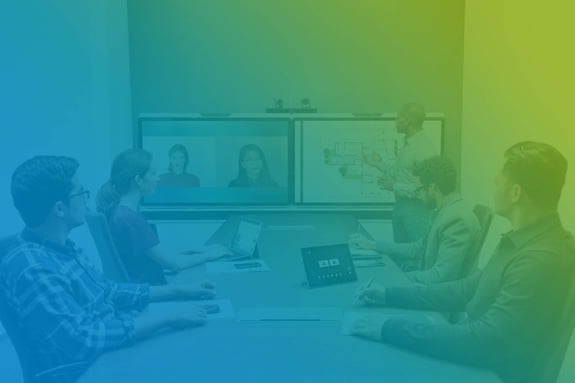 Audio Video System Enhances School District Administration Building
Enhancing conference room meetings with modern audio & video technologies
CUSTOMER
Wachter's client is a suburban public school department in the greater Seattle area
Wachter's client serves more than 20,000 students with 27 school buildings in the district.
The Seattle area suburban school district received funding to improve its aging administration building.
The administration wanted to upgrade their existing boardroom and conference rooms with connected audiovisual systems.
Their goal was to leverage the latest meeting room technologies while building an infrastructure that allows the district to easily integrate future advancements in audio and video solutions.
Wachter met with the administration to understand their needs and configure the technologies necessary to achieve their goals.
Wachter's AV team designed and installed a scalable solution. that included 4K televisions, tabletop touch panels, wireless microphones, and bodypack transmitters.
Wachter built a network infrastructure and installed the cabling and infrastructure equipment.
Wachter completed this project on time and within budget.
This new audio and video system provides state-of-the-art technologies that enhance meetings between school district administrators, faculty, staff, and community partners.