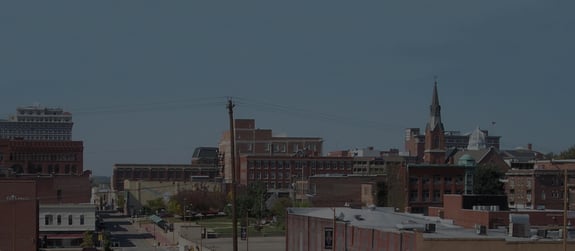 Serving the Electrical & Grain Technology Needs of St. Joseph
Wachter's St. Joseph Local Business Unit (LBU) is the go-to technology installer for businesses in St. Joe, Maryville, and throughout the four-state area.
Our services include electrical contracting, grain and food processing, and a variety of technology solutions.
ST. JOSEPH LBU
2511 Pear Street
St. Joseph, MO 64503
Email: Lonnie Morris
Phone: 816-279-3532
Wachter's St. Joe LBU will manage any electric or data project in most any environment.
They also offer specializations that make them unique among electrical contractors in northwest Missouri.
Grain and Food Processing Technology
Wachter St. Joe is deeply experienced with design-build, electrical installation, control systems, and service in grain storage elevators and food processing facilities.
Business Technology Solutions
The St. Joseph LBU has extensive experience in commercial and industrial electrical systems and service, generator and UPS, automation and controls, commercial HVAC, and structured cabling.
Lighting Upgrades in St. Joseph
Wachter can add light and reduce costs through lighting audits and energy-efficient lighting retrofits.
Wachter's Additional Services in St. Joseph:
Pre-Construction
Systems Engineering
Electrical Design-Build
PLC Programming
Project Planning and Management
Power Monitoring
Testing and Documentation
Systems Installation
Service and Maintenance
This Guide Can Help Your Business Navigate the Pandemic Safely
Getting employees to return to work safely and helping customers shop safely is top priority for businesses in St. Joseph. Because the COVID-19 pandemic has changed how businesses operate, keeping everyone safe must be ensured.
Wachter is helping businesses operate safely with the Ultimate Back to Work Solutions Guide. This guide has the important resources to help your business remain successful.
In this guide, your business will receive:
Reliable public health resources

that are routinely updated
Insights into how your industry is

operating safely

each day
Information on technologies that can be installed in your business to help

reduce the spread of COVID-19
Download the Ultimate Back to Work Solutions Guide to help your business operate safely and successfully.