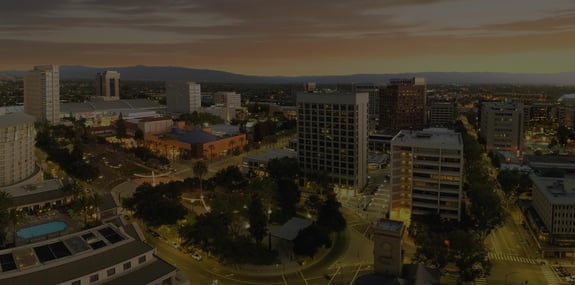 Your one-stop shop for all of your IT and network infrastructure upgrades
We provide superior IT service integrations for local and regional businesses in the San Jose, San Francisco, Santa Clara, Silicon Valley, and Northern California area. From installation to device management to warranty service, we integrate data, security, and A/V solutions.
SAN JOSE LBU
1600 Wyatt Dr.
Suite 14
Santa Clara, CA 95054
Email: Anthony Tipton
Phone: 669-213-5519
Keeping Your Business Connected
Wachter's San Jose Local Business Unit (LBU) keeps your business connected by serving as one of the region's leading structured cabling installation and IT networking companies throughout Silicon Valley and Northern California.
Our team works to take the pain out of digital disruption, and poises your company for strategic growth through digital initiatives.
PHYSICAL SECURITY SOLUTIONS
Wachter's team of engineers, project managers, and technicians install physical security for businesses in Silicon Valley and Northern California. We partner with leading physical security innovators and use these technologies to protect your business.
Are you looking for a Modern Security system solution for your small business?
Installing video surveillance systems in Silicon Valley and Northern California is one of our many specialties.
Secure your business today with Wachter.
Unified Communications
Clear connections are crucial to business success, driving productivity and engagement.
As a Cisco Gold Partner, Wachter's San Jose LBU can integrate and install the unified communications components needed to connect your internal and external stakeholders.
Keep employees securely connected through meeting and collaboration tools, allow teams to communicate more clearly with VoIP telephony systems, enable remote workers through UC mobility, and more.
Schedule a consultation with our unified communications experts in San Jose by completing our contact form below.
Life Safety Systems
Wachter's San Jose LBU keeps your business protected from an array of hazards.
Our Northern California technicians are ready to test and inspect your current life safety systems, install a new fire alarm solution, or integrate new life safety devices into an existing system.
Get in touch with Wachter San Jose about life safety systems integration today.
Wachter's Fire Alarm Solutions
San Jose Cabling Infrastructure
Wachter's experienced network engineers design infrastructures that keep businesses connected with employees and customers.
The San Jose LBU installs structured cabling to improve download speeds and connectivity.
On a network built or integrated by Wachter San Jose, remote work employees can seamlessly and securely connect to the company's network.
Contact the Wachter San Jose team today to schedule a consultation on cabling and network services.
Wachter's Low Voltage Solutions
Wachter's Additional Services in San Jose and Northern California:
Smart Transit Solutions
Facial Recognition
Video Surveillance with Mobile DVRs
Surveillance Analytics
Wireless Mesh Networks
Lighting Audits