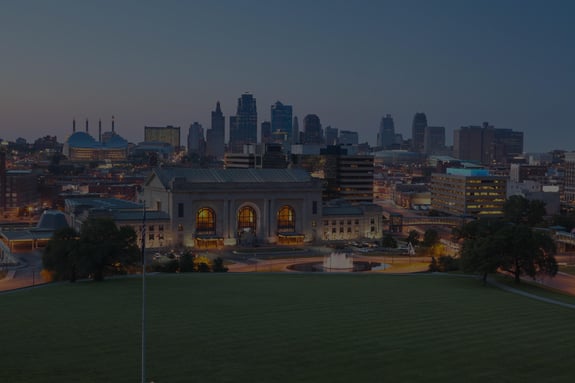 Serving the Electrical and Technology Needs of Kansas City Businesses
Kansas City has been Wachter's headquarters for more than 90 years. Over the decades we've developed lasting customer relationships with area businesses.
Our team serves your business with electrical contracting and other business-critical technology services.
LENEXA LBU
16001 West 99th Street
Lenexa, KS 66219
Email: Jeremy Lee
Phone: 913-541-2500
Wachter's Lenexa LBU can tackle any electrical or data project in almost any environment.
Our team specializes in many services that make us unique among electrical contractors in Kansas City.
24-Hour Service
Wachter will keep your systems running through a service and maintenance agreement, or get you back to business with 24-hour on-call service.
Midwest Mining Electrical Contractors
MSHA-certified, OSHA-trained electricians provide full electrical services to mines in Kansas City and beyond.
Wachter's Mining Capabilities
Infrared Thermography
We'll pinpoint hotspots and identify issues via electrical infrared scans.
Protect your critical electrical systems from failure with infrared thermal scans from Wachter!
Lighting Upgrades
Wachter brightens your environment while saving electricity and maintenance costs with cost-effective lighting audits and retrofits.
Lenexa Market Experience
In addition to Wachter's standard commercial and industrial expertise, the Lenexa LBU has experience in:
Grain
Mining
Waste Water
Rail
Material Handling / Distribution
Healthcare
Religious Facilities
Data Centers
Wachter's Additional Services in Kansas City / Lenexa:
Site Assessment
Electrical Risk-Management
Wireless Networking and Location Services Studies
System Engineering
Critical Power Systems
Pre-Construction
Electrical Design-Build
BIM Modeling
Infrastructure Design
Project Planning and Management
Installation
Service and Maintenance
Renewable Energy
Medium Voltage
Physical Security
This Guide Can Help Your Business Navigate the Pandemic
Business operations have drastically changed due to the COVID-19 pandemic. Getting employees back to work safely and having customers shop safely in your business is top priority for business owners.
Wachter has created the Ultimate Back to Work Solutions Guide to help your business safely navigate the pandemic. With this guide you will receive:
Public health resources

that update information routinely
Insights to how your industry is safely navigating the pandemic
Information about innovative technologies that can

help mitigate the spread

of the pandemic
Download the Ultimate Back to Work Solutions Guide to help your business safely navigate the pandemic.