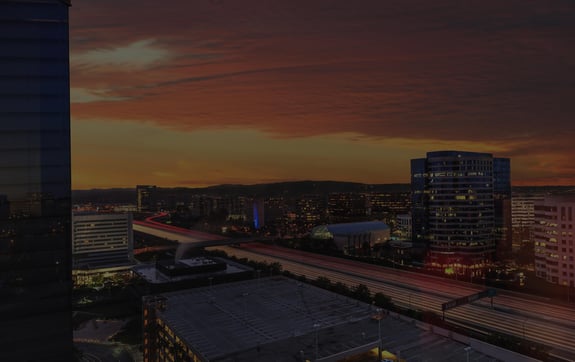 Your one-stop shop for all of your IT and network infrastructure upgrades
We provide superior IT service integrations for local and regional businesses in the Irvine and Orange County area. From installation to device management to warranty service, we integrate data, security, and A/V solutions.
IRVINE LBU
15273 Alton Parkway, Suite 300
Irvine, CA 92618
Email: Al Monsivais
Phone: 949-829-9700
Fax: 949-829-9702
Keeping Your Business Connected
Wachter's Irvine Local Business Unit (LBU) keeps your business connected by serving as one of the region's leading structured cabling installation and IT networking companies throughout Orange County.
Our team works to take the pain out of digital disruption, and poises your company for strategic growth through digital initiatives.
PHYSICAL SECURITY SOLUTIONS
Wachter's team of engineers, project managers, and technicians install physical security for businesses in Irvine and Orange County. We partner with leading physical security innovators and use these technologies to protect your business.
Are you looking for a Modern Security system solution for your small business?
Installing video surveillance systems in Irvine and Orange County is one of our many specialties.
Data & Networking
Data drives real-time decisions for organizations in Irvine.
Support your hardware equipment with reliable data cabling, Cat6 cabling, and structured cabling.
Help your teams and customers connect quickly and securely by installing or upgrading your data cabling.
Wachter's team of structured cabling experts will design, install, and maintain these systems for your business.
Contact us today for a free consultation on data cabling services.
Wachter's IT Networking Solutions
Transit Technology Innovations
People are on the move today more than ever.
Transit technology keeps people safe, connected, and able to move easily as they travel.
Smart transit solutions installed by Wachter help cities move about safely and on time.
With integrated facial recognition technology, authorities can quickly identify suspicious persons or criminal activity to keep travelers secure.
Our team in Orange County will answer your transportation technology questions and create innovative transit solutions to achieve your goals.
From efficient lighting to video surveillance systems, contact the Wachter team in Irvine for a no-obligation transportation technology consultation.
Audiovisual Solutions
Businesses can engage and inform their customers using innovative audiovisual technologies.
Today's audio and visual technologies can integrate into the systems and programs your organization is already using.
We'll work with you to understand your audio and visual technology needs.
Then our team will design, install, and maintain the solutions your organization needs.
Another important component of the audiovisual technologies our technicians can install is the ability to manage energy usage.
Contact our team in Orange County for video conferencing and integrated audiovisual technologies.
Wachter's AV Capabilities
Wachter's Additional Services in Irvine / Orange County:
Systems Engineering
Project Planning and Management
Installation
Service and Maintenance
Site Assessment
Quality Audits
Staging & Configuration Center