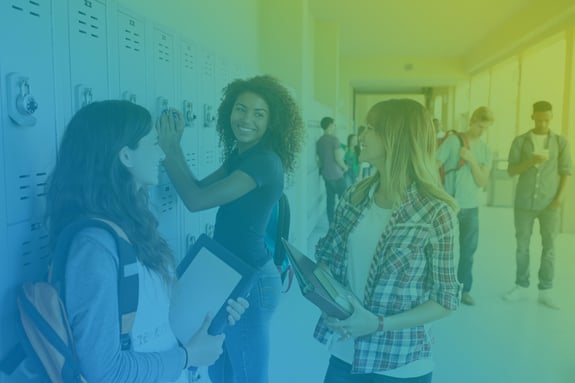 Securing Our Schools: A Scalable Video Surveillance System
Securing our schools starts with reliable video surveillance.
Wachter installed an integrated school surveillance system for a New Jersey school district.
DURATION
Two Weeks, After Classes
(Nights / Evenings)
CUSTOMER
Wachter's client is a nationally-ranked suburban public school district located in one of New Jersey's most populous counties.
The district includes 18 schools, each equipped with video surveillance capabilities.
SERVICES
IP HDTV CCTV

Real-time hall monitoring

Incident footage retrieval

Entrance / exit monitoring
The district wanted to add to its existing video surveillance system as part of its' security solutions for schools and administrative buildings.
The solution needed to leverage the latest in technology while providing enhanced video coverage and usability.
To avoid interruption to teaching and work schedules, installation needed to take place after hours, and in a compressed two-week timeframe.
Wachter designed an expandable physical security solution to address the district's needs.
To better protect students and employees, the new system provides additional views of halls, lockers, and doors.
And Wachter integrated everything with the client's existing VMS and camera components, providing the highest quality HD IP video.
Wachter installed the new system on time and within budget, providing a new level of safety and security for both the students and the faculty at each building.
Wachter can seamlessly integrate modern cameras into existing video management software (VMS) and physical security systems.
From a single building to a campus-wide initiative, Wachter is the Physical Security Integrator for you.
Get in touch with us today to see how our experts can improve your campus security » Schedule School Security Assessment