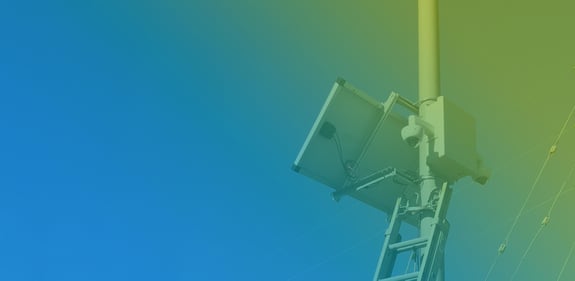 Improving Construction Site Security with Innovative Partnership
Wachter delivers worksite security on time, on budget, and with advanced video monitoring features
CUSTOMER
Wachter's client is a private construction company with an urban construction site in northern New Jersey
SERVICES
IP HDTV CCTV

Real-time site monitoring

24/7 Video Surveillance

Incident footage retrieval

After-hours monitoring
Construction site security and monitoring at all times is crucial.
Wachter's client needed a video surveillance system to monitor their construction worksite, without cabling to provide connected power. The construction company also did not have an existing network infrastructure to support the cameras and video surveillance program.
For this client, Wachter needed to implement a solution that would leverage the latest advancements in technology while providing enhanced video coverage and usability for the duration of the construction project.
Wachter's Philadelphia Local Business Unit (LBU) turned to trusted partner Gridless Power for a state-of-the-art solution. Gridless Power has developed The Gridless Sentry Box for reliable monitoring of any worksite.
The Gridless Sentry Box allows a full network design to include a Cellular Connection signal to stream real-time video monitoring and retrieve video footage. This technology is battery-powered — the battery lasts for days and is recharged via solar panels.
Per the customer's specifications, there is no need to install cabling for connecting the Gridless Sentry Box to a power source or connecting to the internet.
Wachter installed this new video surveillance system on time and within budget, giving the client added security and safety at the jobsite.
Wachter continues to find innovative solutions using reliable partners such as Gridless Power to keep our clients secured, safe, and successful.
I've worked in the telecommunications industry for more than 20 years and I've worked with many partners.
Gridless Power is one of the Philly LBU's top partners we enjoy working with and whose solution benefits every GC or commercial builder.
Tom Miles Philadelphia LBU Manager