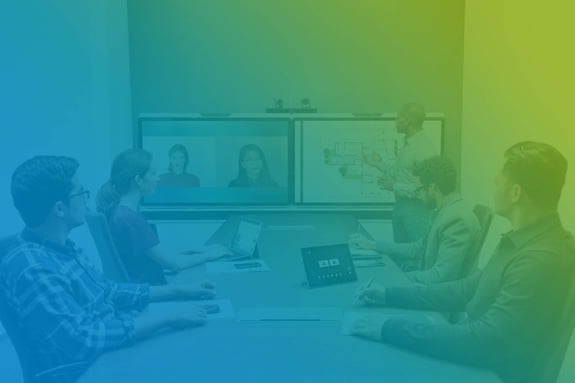 Enhance Team Collaboration with Poly Solutions
Wachter Integrates Poly's Audiovisual & Voice Solutions
How Poly Technologies Keep Teams Connected
Wachter offers innovative integration services. Our newest partnership with Poly helps coworkers collaborate effectively.
Poly, born from Polycom and Plantronics, has an array of video and voice devices that keep teams connected and enhance efficiency of meetings.
The video and voice solutions Poly develops are wide-ranging to exceed the needs of your in-office and remote workforce.
As a nationwide solutions integrator, Wachter can install Poly audiovisual solutions to enhance collaboration in your organization.
How can Poly enhance connectivity and collaboration for your workforce?
Download this PDF to learn about the many video and voice solutions from Wachter's partner Poly.
What Poly Video and Voice Technologies can Wachter Install?
Conference room

speakerphones
Bluetooth and USB Headsets
Desk phones
Video conferencing devices
Utility carts for presentations