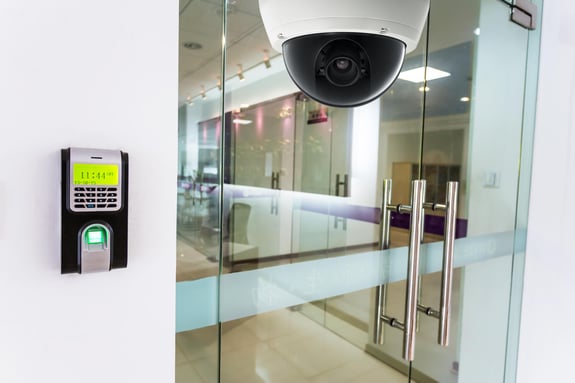 Protecting What Matters
Reduce Shrink with Proactive Physical Security Solutions
Smart design, scalable strategies - you're surrounded by tangible innovation that you can test-drive. From the truly jaw-dropping to everyday productivity boosters, Wachter Technology Solutions sharpens the cutting edge. Come see for yourself and explore how a partnership with Wachter can move your business forward!

At Wachter, we provide innovative video security solutions powered by artificial intelligence and cloud-based technology. In today's world, ensuring the safety of your business, employees, and assets is paramount. Our cutting-edge physical security solutions provide the ultimate protection tailored to your unique needs and industry requirements.
Solutions For Today's Security Concerns:
Reducing Shrink
Protect Staff and Customers
Operational Efficiency
Comprehensive Protection
Seamless Monitoring
Key Features of Our Physical Security Solutions:
Advanced Video Surveillance Cameras:

Keep a watchful eye on your property with our high-resolution surveillance cameras. Monitor your facility 24/7 with crystal-clear video feeds, motion detection, and night vision capabilities.

Robust Access Control:

Gain complete control over who enters and exits your premises. Our state-of-the-art access control systems provide multiple authentication methods, including biometric scanning, intelligent cards, and mobile credentials.

Alarm /Intrusion Detection:

Detect unauthorized access and potential security threats with our advanced intrusion detection systems. You can receive real-time alerts and notifications, allowing you to take immediate action to protect your business.

Security Plans:

Our team of experts will work closely with you to develop a comprehensive security plan tailored to your needs. We consider location, business size, and industry requirements to design your business's most effective security strategy.

24/7/365 Maintenance: Need assistance in monitoring? We have you covered.
Why Do Customers Choose Our Physical Security Solutions?
1) Comprehensive Protection: Our all-inclusive solutions cover every aspect of physical security, ensuring your business is protected from all angles.
2) Industry Expertise: With years of experience in the security industry, our team has the knowledge and skills to address the unique challenges businesses of all sizes face.
3) Responsive Support: We pride ourselves on providing top-notch customer service and support, ensuring that your security concerns are addressed promptly and efficiently.
Don't wait until it's too late – safeguard your business with our advanced physical security solutions. Let's connect today and experience the peace of mind of knowing your business is protected. Whether you need video surveillance, installation assistance, or upgrading to a cloud-based system, get the security you need today!
—
Industries We Specialize in Physical Security
Prevent. Protect. Grow.
Dependable, Secure Physical Security Solutions